From the articles
Economic and Operational Impact of COVID-19 Pandemic on the Media and Entertainment Business in Nigeria.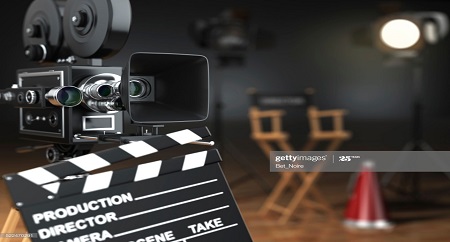 The COVID-19 pandemic has had sweeping effects in the public health, business, educational, and travel sectors, among others. The Media and Entertainment Industry in Nigeria will also have its fair share of the hit as global habits change to adapt to the new realities of the outbreak. Consumer spending is likely to fall and this could have a far-reaching effect on the country's most lucrative unregulated sector.
---
With NCDC's social distancing measures in place across major parts of the country, it is expected that restrictions on movement and large gatherings will still be in place for some time. This will result in lower consumer spending outside their homes as most people will avoid entertainment hubs like movie theatres, stadiums, restaurants, and bars. Thus, companies will also cut their budget on media strategies and advertisements targeted at consumers outside their homes.
In Nigeria, as in other parts of the world, major events are either being postponed or canceled, this will lead to a massive shortfall in revenue for event organizers and broadcasters. The most hit will be the sports broadcasters who have already seen the Edo National sports festivals, NPF League, English Premier, UEFA Nations/Champion League, Olympics, e.t.c either postponed or canceled. This impact will also be felt indirectly by secondary suppliers for live shows and concerts such as venue operators, sponsors, event planners, ticket agencies, marketing, branding agencies, e.t.c
The more people stay at home, the greater the consumption of media content. This will result in increased use of video-on-demand and gaming. With such a huge opportunity, Irokotv, Showmax, MyFilmHouse, and other platforms could take a revenue cut from Netflix. With everyone wanting to get an update on the COVID-19 situation, traditional TV media like Channels, AIT, TVC will receive a boost in consumption as TV viewership grows.
It is not certain that content producers will still be able to release new content if the government keeps a tighter social distancing regulation. Major film projects, music releases, and AfricaMagic's new commissioned contents were halted just before the lock-down, hence a possible dearth in new content.  With no live sport on major sports channels, consumers will be banking on AfricaMagic and other content producers to fill up their leisure time. However, will subscribers renew their subscriptions on TV and VOD platforms if they can't add new shows to their library? To attract more viewers, these platforms may have to slash subscriptions to increase subscribers at this time. If the lock-down continues, and unemployment and low business activities persist, consumers will have to be prudent and choose to cancel TV or streaming subscriptions to save money.
If sports stadiums remain closed in the long term to avoid the spread of the virus; and matches are forced to be played behind closed doors, these games would not be as popular without the live atmosphere that fans create. This will harm broadcasters and sponsors. With many international sporting events already postponed, media companies would need to create attractive content to fill those spaces – Reality TV shows may be the perfect substitute. This I presume is a major content that can attract young subscribers.
Entertainment conglomerates like Filmone Entertainment, Silverbird Entertainment who use media to drive revenue to other parts of their business will also face some disruption. With the Cinemas shutting down or people having a phobia going to fun sites after the lock-down is over, that revenue segment will be impacted. For these companies to recoup their investment, they can reduce the theatrical window planned in the contracts and make the movies stream-able on-demand. These companies would also have to strategically cut costs and further investments in the interim and give attention to other segments within their business if the situation persists. This diversification is getting common in the Hospitality business now as regular 5-Star hotels are offering food delivery; a business no one would thought they will go into.
If the virus is contained early, these views will change but we are indeed in unusual times in the industry. The Industry is still likely to maintain its growth projection if individual players think outside the box, design a solid financial plan based on accurate past financial records, and make adequate use of the FGN COVID-19 Economic Stimulus measures.
---